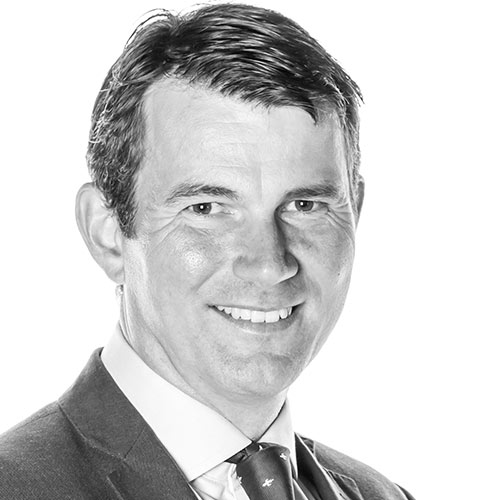 Brian O'Connor
Chief Executive Officer
________________
Chief Executive Officer
Brian co-founded North Capital after ten years at UBS Wealth Management, having previously gained corporate and private banking experience at Bank of Scotland and Kleinwort Benson.
As an executive director of UBS, Brian managed and advised over investment assets for ultra-high net worth UK resident, domiciled and non-domiciled entrepreneurs.
As Chief Executive, Brian is responsible for advising clients, setting out and implementing North Capital's strategic direction, as well as managing all the key functions of the business. Brian is also a member of the investment committee.
Brian is a Chartered Fellow of the Chartered Institute for Securities and Investments (CISI).
Brian is secretary of the Old Gordonstounian Golfing Society and Junior Convenor at Gullane Golf Club.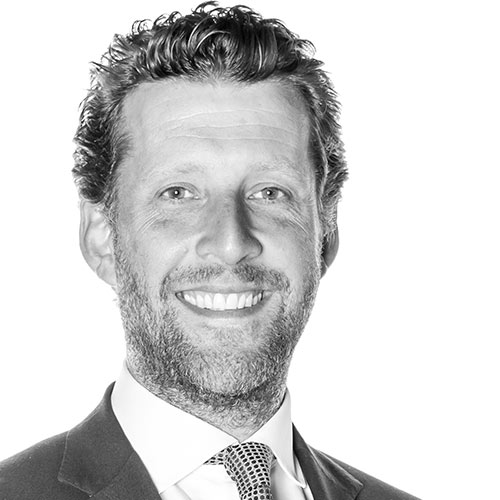 Angus Jack
Founder & Head of Clients
________________
Founder & Head of Clients
Angus is Head of Clients and the co-founder of North Capital. He began his investment management career in 1996 with Taylor Young Investment Management in London, later moving to Cornelian Asset Managers in Edinburgh. Before founding North Capital, Angus was an Executive Director at UBS Wealth Management where he worked for 10 years. During his time there he was fortunate enough to work with some of the UK's most successful and respected entrepreneurs, assisting with the full range of their investment requirements.
At North Capital, Angus is responsible for the Client team and assisting with the strategic direction and growth of the business. Angus also sits on the investment committee, having previously served as the Chief Investment Officer.
Angus is a Chartered Fellow of the Chartered Institute of Securities and Investments (CISI).
Angus is a keen kite surfer and likes to keep fit.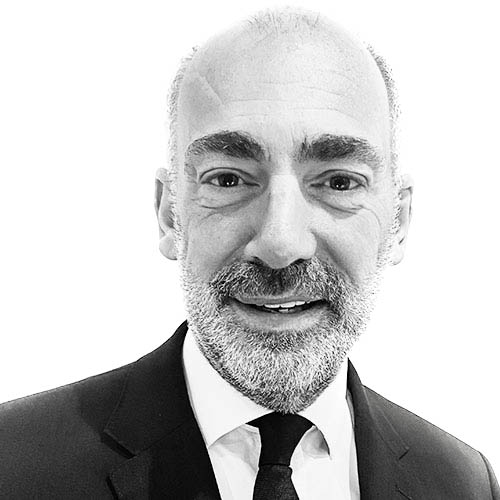 George Renouf
Chief Operating Officer
________________
Chief Operating Officer
George is responsible for operations and compliance at North Capital. George sits on the investment committee and manages the strategic relationships with North Capital's key investment partners.
He has over 30 years' experience in the asset management industry and prior to joining North Capital spent ten years at Alliance Trust Plc where he was a member of the management team with responsibility for investment strategy, asset allocation, investment risk and regulatory oversight of investment products. George has held many advisory positions within the UK financial services sector, including the Prime Minister's Advisory Committee on Scottish Independence and Brexit and advising the Scottish Government on the asset management industry.
In his spare time George is a keen cyclist and sailor and enjoys travelling.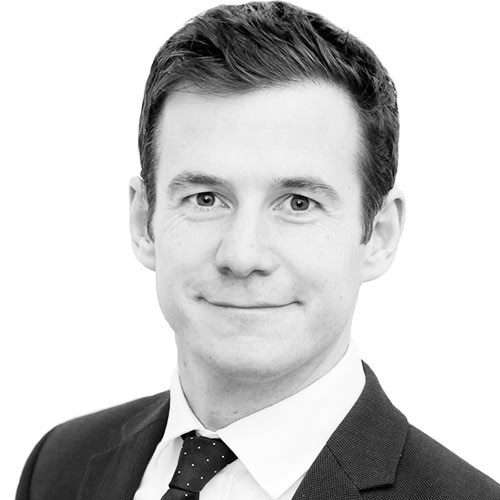 Andrew Spence
Chief Investment Officer
________________
Chief Investment Officer
Andrew is Chief Investment Officer (CIO) at North Capital, leading the firm's asset allocation policy, fund selection and portfolio management functions. Alongside this, he has strategic responsibility for Aspen by North Capital – a managed portfolio service for the IFA community.
Prior to joining North Capital, Andrew spent much of his career at Optimus Capital, in London – where he co-created and ran the company's MPS proposition, as Investment Director and CIO. The strategies delivered top quartile performance during his tenure.
Andrew holds a first-class honours degree in Marine Engineering from Newcastle University. He is a member of the Chartered Institute for Securities and Investments (CISI).
Andrew enjoys many outdoor pursuits and has a keen interest in technology, having created his own mobile application.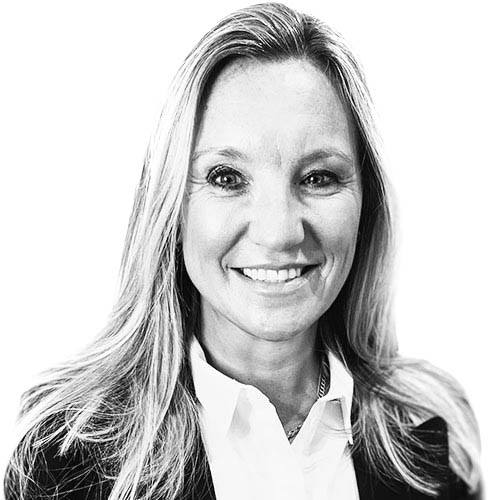 Gillian Murray
Executive Director
________________
Executive Director
Gillian joined North Capital as Executive Director following her role as a Wealth Manager with Adam & Company, where she was responsible for advising a large portfolio of high-net-worth private clients. In her role at North Capital, Gillian's focus will be on advising clients on investment opportunities, augmenting the independent advice process and promoting the growth of the firm's client base.
A Law graduate with thirty years of experience in the investment world, Gillian has experience in equity research and specialist sales to institutional clients with Kleinwort Benson in London, where she covered the Dutch market. She also has experience in private banking and corporate banking having worked in Structured Finance, with Bank of Scotland for many years, providing debt into management buyouts and other leveraged transactions.
Gillian is a member of the Chartered Institute for Securities and Investments (CISI).
A keen skier, Gillian also enjoys cooking, travel and fashion.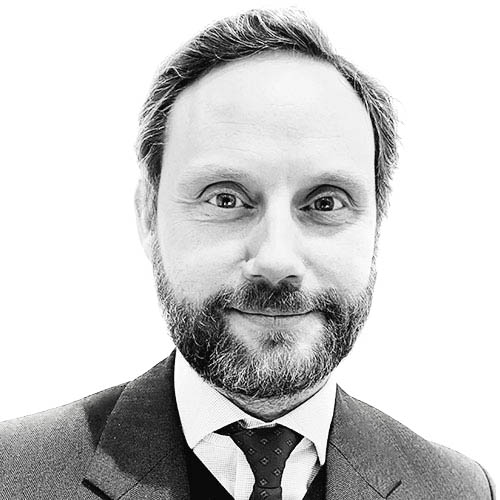 Christian Poziemski
Head Of Wealth Planning
________________
Head of Wealth Planning
Christian joined North Capital in January 2019 as Head of Wealth Planning, offering an independent and holistic advisory service with a strong focus on asset protection, generational wealth transfer and tax-efficient investments.
Christian studied Accounting at Napier University and started his career as a graduate trainee with Balmoral Asset Management. He then went on to work at Brewin Dolphin and Cornerstone Asset Management. Prior to North Capital, Christian was appointed as the Chief Operating Officer for a single-family office which he established and successfully managed.
He is a Chartered Financial Planner and a Fellow of the Chartered Insurance Institute.
Christian is an avid skier and golfer and has most recently turned his hand to surfing.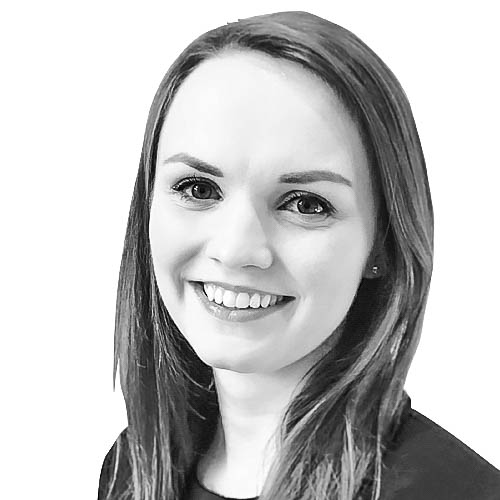 Jennifer Wilkes
Assistant Investment Adviser
________________
Assistant Investment Adviser
Jennifer is an Assistant Investment Adviser at North Capital and provides support to the Directors in all aspects of their service to clients. Jennifer has an MA in Psychology from the University of Glasgow, subsequently working for Baillie Gifford, Martin Currie and KPMG.
Jennifer is an Associate member of the of the Chartered Institute of Securities and Investments (CISI) having obtained the Investment Advice Diploma.
Jennifer likes to keep active playing netball, hiking and skiing.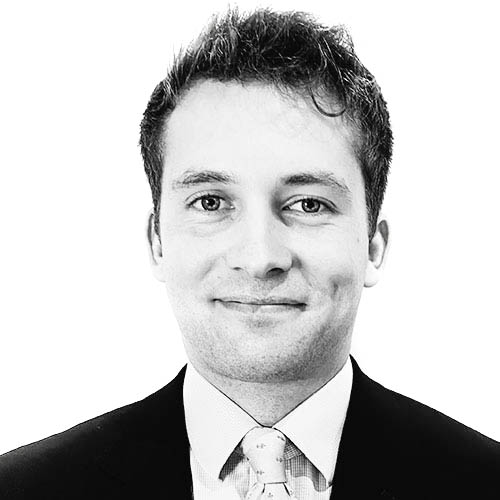 Hamish Macpherson
Client Adviser Assistant
________________
Client Adviser Assistant
Hamish is a Client Adviser Assistant at North Capital and provides support to the client advisers and directors. Hamish has a BSc in Petroleum Geology and an MSc in Finance and Investment Management from the University of Aberdeen, graduating in 2018 and subsequently working for HSBC and FNZ. Hamish plans to start working towards obtaining the CISI's Investment Advice Diploma in the near future.
In his spare time Hamish is a keen outdoorsman, and enjoys keeping active playing golf, squash, and skiing.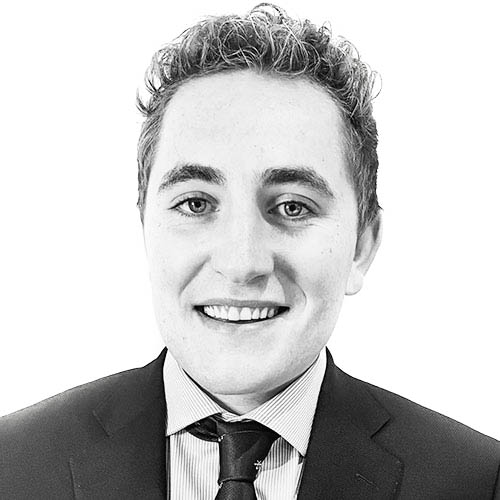 Connor Davidson
Investment Analyst
________________
Investment Analyst
Connor is an Investment Analyst. He holds a First-Class BEng (Hons) in Civil and Environmental Engineering from the University of Strathclyde, where he received the Jacobs Prize after finishing first in his year.
Following his undergraduate degree Connor was awarded the Edinburgh University Business School Scholarship, to study an MSc in Finance at the university. Connor went on to achieve a Distinction in his MSc receiving Edinburgh University's Academic Excellence Award after finishing top of his year. His masters research thesis centred around the link between employee welfare and company performance. In the coming years he aims to undertake his CFA exams.
Connor is a keen traveller and keeps active playing touch rugby.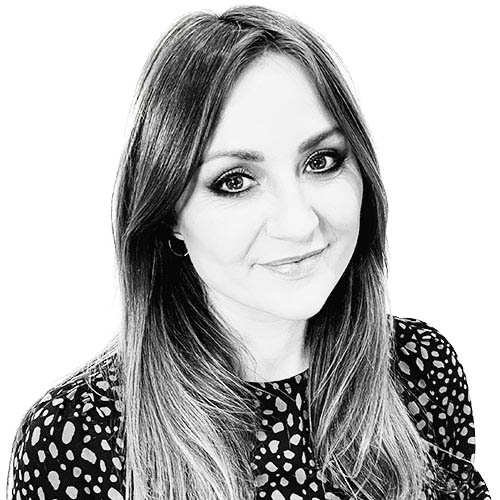 Maggie Zane
Executive Assistant & Office Manager
________________
Executive Assistant & Office Manager
Maggie is the Executive Assistant and Office Manager to the team at North Capital.
She is responsible for ensuring the smooth day-to-day running of the office as well as assisting Angus and Brian with a broad range of administrative tasks. Maggie studied Zoology at The University of Glasgow and lived in London for 7 years where she worked mostly in high-end events. Before joining North Capital she worked as an Office and Project Assistant for an award winning property recruitment company.
In her spare time Maggie enjoys travelling, attending live music, cooking and keeping fit.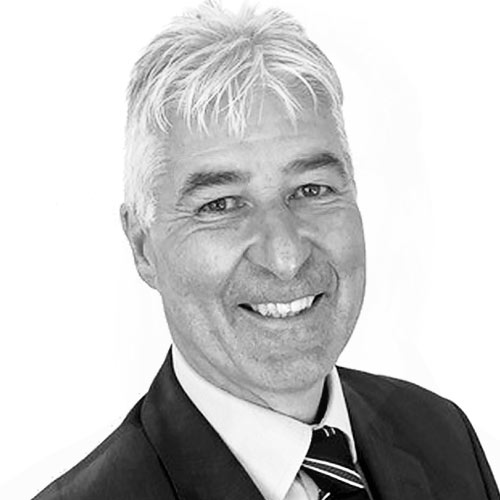 Mark Little
Consultant
________________
Consultant
Mark is an experienced financial services professional who was Managing Director for Barclays Wealth in Scotland and Northern Ireland. Under his stewardship the business doubled in size and established Barclays as a significant employee in Scotland with over 2,500 employees.
Mark is a qualified chartered accountant who was previously a top ranked fund manager with Scottish Widows and who also ran part of the global equities business for Deutsche Bank. He has extensive non executive experience and has sat on the Scottish Financial Services board helping advise the First Minister and currently also chairs the audit committee for two publicly quoted Investment Trusts. Mark also acts as a consultant to Lindsays solicitors and sits on the Archangels new deal origination committee.
In his spare time Mark skis down mountains, cycles up hills and plays golf whenever time allows. He is also a (part) qualified South African game ranger.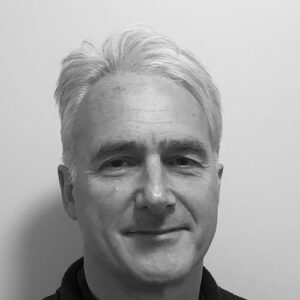 Alastair Macleod
Investment Consultant
________________
Investment Consultant
Alastair is a consultant to the investment committee at North Capital, with a focus on macro research and asset allocation policy.
Alastair has enjoyed over three decades at the front end of global financial markets in both investment management and securities broking. Having cut his teeth as an equity fund manager at Ivory and Sime in the early 90's, he switched across to the sales side of the business with Deutsche Bank and Lehman Brothers during which his experience and investing interests became increasingly global and multi-asset. Alastair reverted back to active investment management, specifically in the hedge fund arena, where he was instrumental in setting up and managing the Lansdowne macro fund and thereafter launched a global equity fund with Rivercrest Capital. He has a proven track record of generating positive, low correlation returns in both rising and falling equity markets.
He retains a passion for asset markets, accompanied by a love of sport notably football, rugby and golf.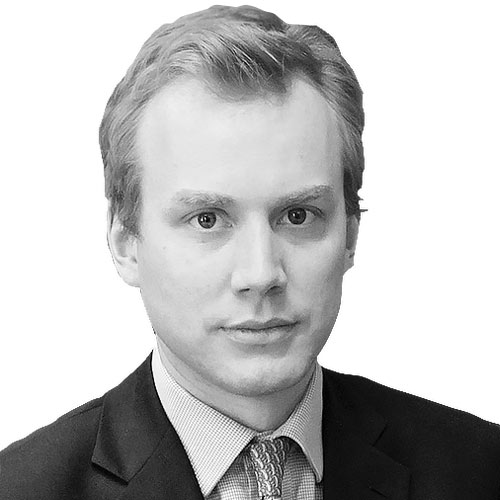 Georg Reutter
Hedge Fund Consultant
________________
Hedge Fund Consultant
Georg is Managing Partner at Kepler and leads the Open-end Fund Research business.
Prior to Kepler he worked as a Hedge Fund Adviser for HSBC Private Bank's Alternative Investment Group. Whilst there he focused on single and multi-manager Hedge Fund due diligence, portfolio management and client advisory.
His responsibilities included evaluation, analysis and advising on hedge fund portfolios investing in offshore, listed, multi-manager and UCITS hedge funds primarily for UK based investors.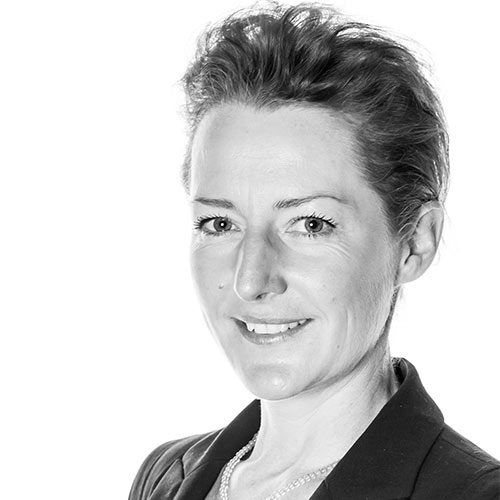 Miki Fairfax
Real Estate Consultant
________________
Chief Executive Officer
Miki is a consultant for North Capital and has over 20 years of financial experience, starting her City career with NatWest Markets before setting up the Edinburgh office of J C Rathbone Associates. At J C Rathbone Associates, Miki provided financial risk management and structured finance advice to property and private equity companies across Scotland. Miki then became a Director of Hunter REIM, a fund manager specialising in commercial real estate in the UK and Central Europe.
Having turned Consultant in 2016, she has a portfolio of interests, including advising North Capital on their Real Estate investments.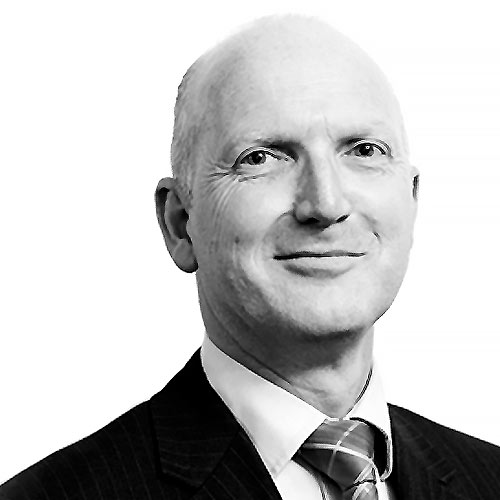 John Begg
Compliance Consultant
________________
Compliance Consultant
John is a Senior Compliance Consultant with ATEB Consulting, who provide specialist compliance support to North Capital.
He has 30 years' experience of working within financial service in a variety of roles including compliance, training and competence, advising and management.
John works with North Capital to ensure the firm's processes and controls adhere to UK regulatory requirements. He also helps the firm develop and maintain practices aimed at delivering appropriate advice and service outcomes for North Capital's clients.
John is a Chartered Financial Planner.